School Council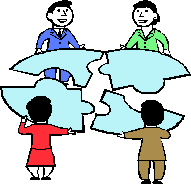 W‌hat is a School Council? ‌
A School Council is a collective association of parents, teachers, principals, staff and community representatives who work together to effectively support and enhance student learning. School councils provide one means for members of the school community to provide advice to and consult with the principal and to advise the school board.‌‌
What do we do?
A school council works to promote the well-being and effectiveness of the entire school community to enhance student learning. We are involved in the planning of the budget, programming, as well as extracurricular activities. We act in an advisory role to the Principal.
Who are we?
We are all parents of children in the school who have one common goal and that is that our children are receiving the very best Education. We are made up of 9 representatives mixed from Mainstream and Cogito Programs; as well as a Chair, Vice Chair and Secretary.
How can you help?
We are looking for representatives for next year. We have an election every year for School Council Representatives as well as Chair, Vice Chair and secretary positions. If you are interested, or curious join us at our AGM in the fall. If this does not appeal to you, you can also help us by coming to the AGM in the fall as well as subsequent meetings and supporting our children's learning as well as voicing any concerns or maybe just to offer a compliment.
Have a question?
You can reach us at meyokuminsc@gmail.com
Meeting dates and times can be found on Schoolzone